UltraMgo™External Wall 20
The fast and cost-effective way to achieve a FRL 60/60/60 with standard pine timber framing.
Our External Wall system uses the same 20mm thick UltraMgO panel as our Partition Wall System, so you can swap panels between applications.
This saves you money by simplifying your fire protection needs.
Choose between two flexible and simple arrangements:
1. Batten Fix System: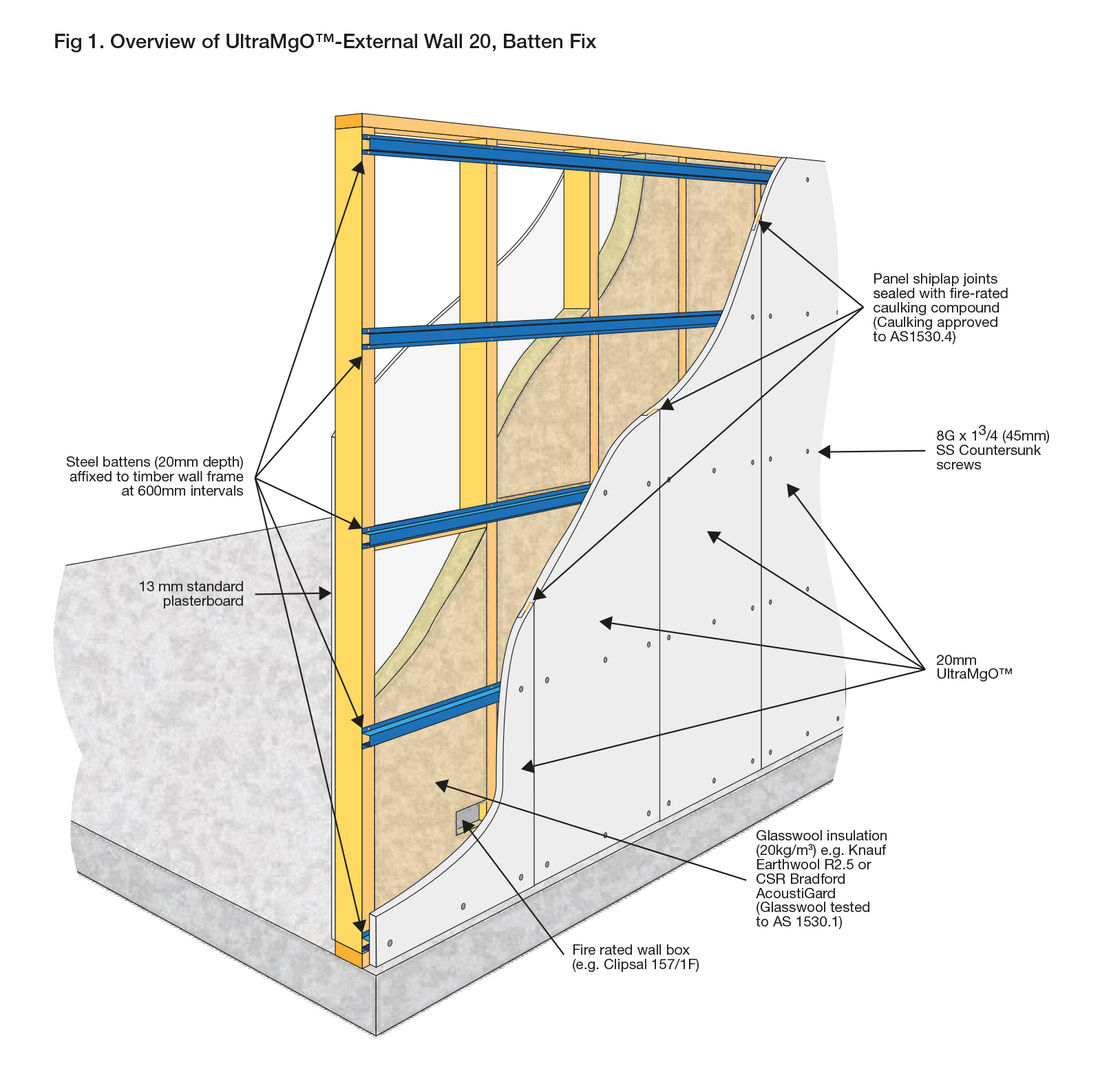 Batten Fix System:
For External fire-rated walls which require a FRL 60/60/60
Uses MGP 10 pine at 450mm centres.
Fix 20mm light steel "Top Hat" battens to the frame, then screw the UltraMgO™ panels to the battens.
Pack the wall cavity with Glasswool certified as non-combustible - Earthwool R2.5 (20Kg/m3) or CSR Bradford AcoustiGard (20Kg/m3).
Internal Plasterboard lining is 13mm non-fire rated plasterboard. The same plasterboard as used on ceilings.
Render or paint the external wall as desired.
2.Tilt-Up System for Zerolot applications: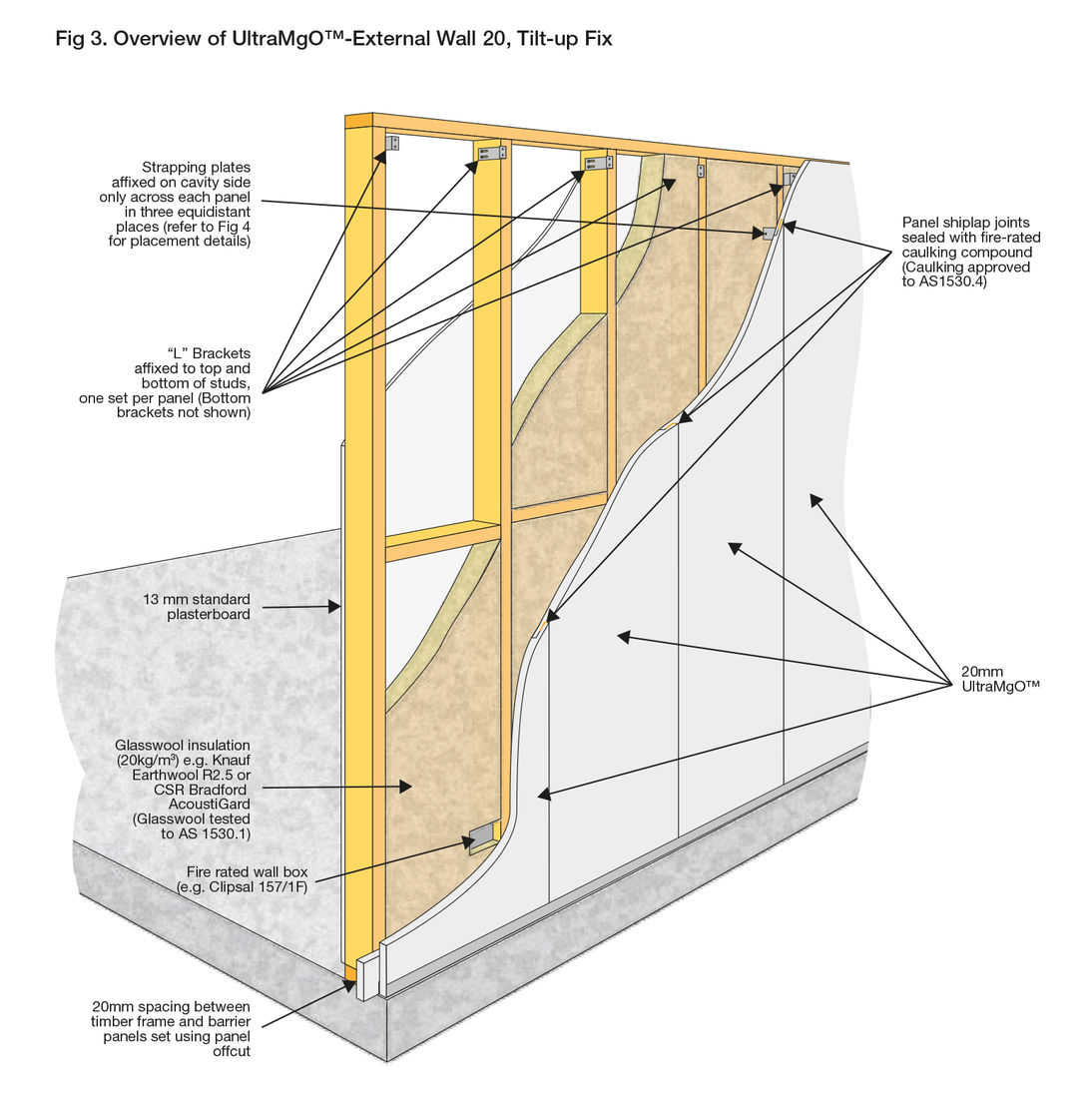 Tilt-up System:
Perfect for applications

where there is minimal distance to boundary walls.
UltraMgO™ meets Australian Standards and is certified Asbestos free.
UltraMgO™ is approved for use in all Class 1 and Class 10 buildings (heights up to 9 metres).
UltraMgO™ eliminates multi layers of Plaster Board to achieve a high FRL.
Call 1300 38 38 84 or fill in the form on our Contact Us page to request a sample of UltraMgO™.
Wall framing
The UltraMgO™ wall system is simple and straightforward. It was designed to follow normal building practices.
Unlike some Magnesium Oxide boards which are approved for use only on steel framing or KD Hardwood, UltraMgO™ has an FRL 60/60/60 using a standard MGP 10 frame.

Internal wall lining
Most MgO wall systems approved in Australia require an additional Magnesium Oxide sheet to be installed on the inside wall (are not approved for use with regular plasterboard on the inside).
The UltraMgO™ wall system has been tested and certified with standard 13mm plasterboard on the inside. This saves you time and money, while demonstrating the superior fire resistance of UltraMgO™.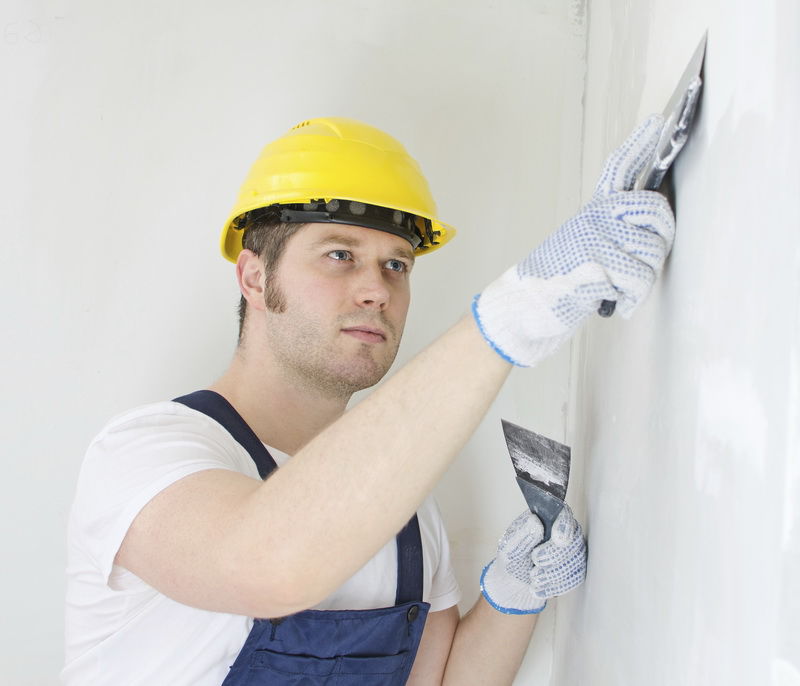 Refer to the "Installation Notes" tab for construction details on our wall system.
Certification and Compliance Certificates can be found under our "Certifications" tab.