UltraMgO Partition Wall
Standard Construction/Smarter Materials
Impervious to water, No cracking,
No mould. Ultra MgO Partition wall is the smarter, cost effective partywall solution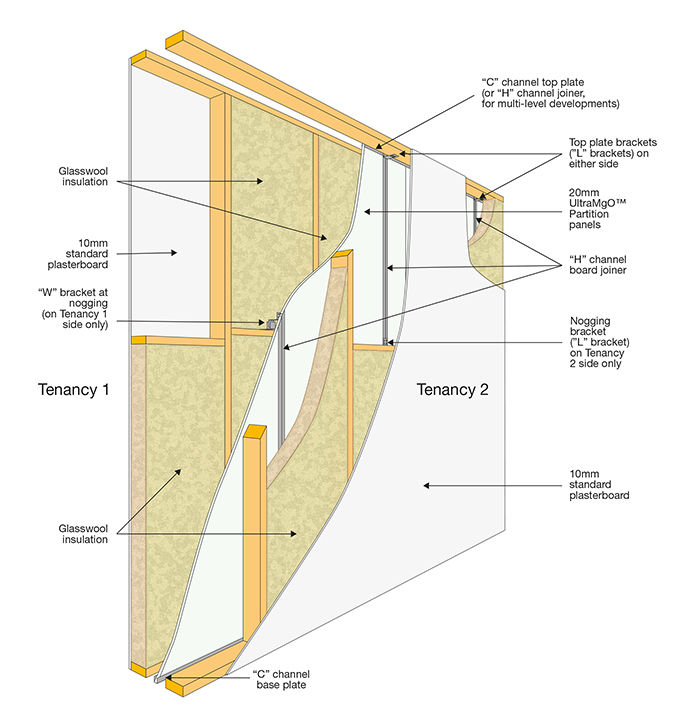 What is UltraMgO™-Partition
UltraMgO™ is the next generation Magnesium Oxide board that is fire and acoustically rated, mould-proof, rot-proof and will not degrade when wet.
FCF UltraMgO™-Partition has been tested and certified to meet Fire Resistance Levels (FRL's) of 60/60/60 and acoustic performance up to and exceeding RW + Ctr = 53.
UltraMgO™-Partition is a 20mm single-wall system, which does not require additional plasterboard panels within the wall cavity.
Features and Benefits
Will not crack or break

Unaffected by moisture or rain. Will not degrade when wet.

Rapid construction using C and H channels, no fasteners required.

No joint sealers (caulking) required.

No wet trades required.

Rot, mould and termite proof

Single wall system does not require additional plasterboard panels within the wall cavity.

Modular construction of UltraMgO™ - Partition permits easy installation at framing stage - no additional trades are required.

Internal wall linings are installed at the plastering stage as per normal construction sequence.
How UltraMgO™-Partition Works
While in a conventional fire rated wall system fire resistant outer linings provide protection to the wall substrate, in the UltraMgO™ system the main fire barrier is located within the wall cavity and is designed to protect the structure on the side opposite to the fire.
At the same time, the UltraMgO™ fire barrier relies on this structure for the support as the structure on the fire side loses stability or collapses.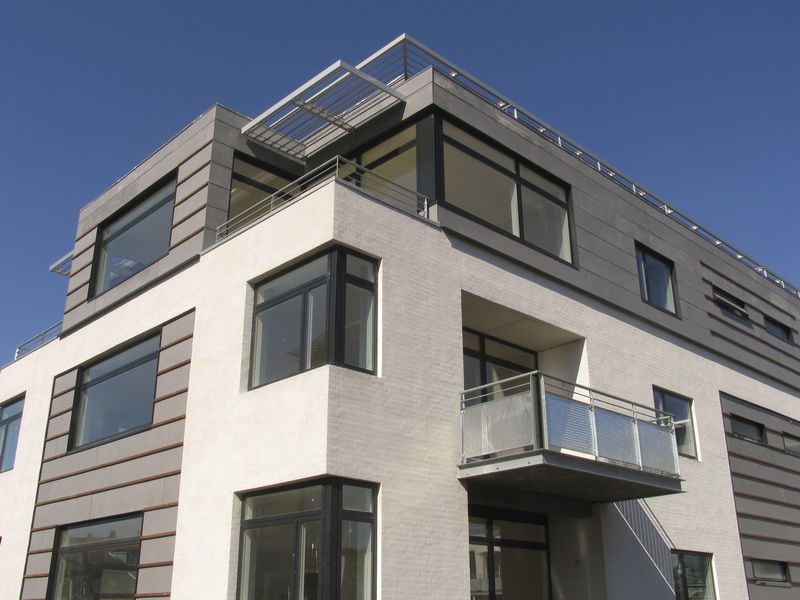 UltraMgO™-Partition was developed to suit the normal pattern of construction and follow-up trades. The fire-resistant UltraMgO™ panels are held in position by lightweight steel H channels. No fixing, jointing or finishing is required. This installation procedure is easily carried out during the framing and plastering stage.
The addition of FCF RockBatts™ provides additional insulating options where greater acoustic and thermal insulation is required.
Fire Separation Walls
Should extend completely to the underside of the roof

Mineral fibre should be in place between the wall and to the underside of the roof sheeting

Should be fully sealed to the roof with no penetrations

Should have no timber penetrations except for roof battens greater than 75X50mm

There should be no gap greater than 50mm between the wall and underside of the roof which should be packed with mineral fibre
A Fire Separation Wall (PartyWall) is a wall with appropriate resistance to spread of fire that divides a storey or building into a fire compartment - stud wall that divides an interior space without bearing any load