The smart alternative to concrete panels and blocks.
Whether you're an architect or builder, keeping your intertenancy cavity to a minimum, while using the same materials across your project site, is a winning strategy.
Using concrete panels which need to be installed by specially trained crews, is an uneccesary expense.
UltraMgO™- Partition is a lightweight 20mm core system, which sits between standard timber tenancy wall frames.
There are no additional plasterboard panels required within the wall cavity.
During its fire test, the 120 minute structural performance simulated the load on a ground floor wall with two floors above it, plus the roof. It's been engineered to stay upright during a fire, using readily available MGP 10 pine.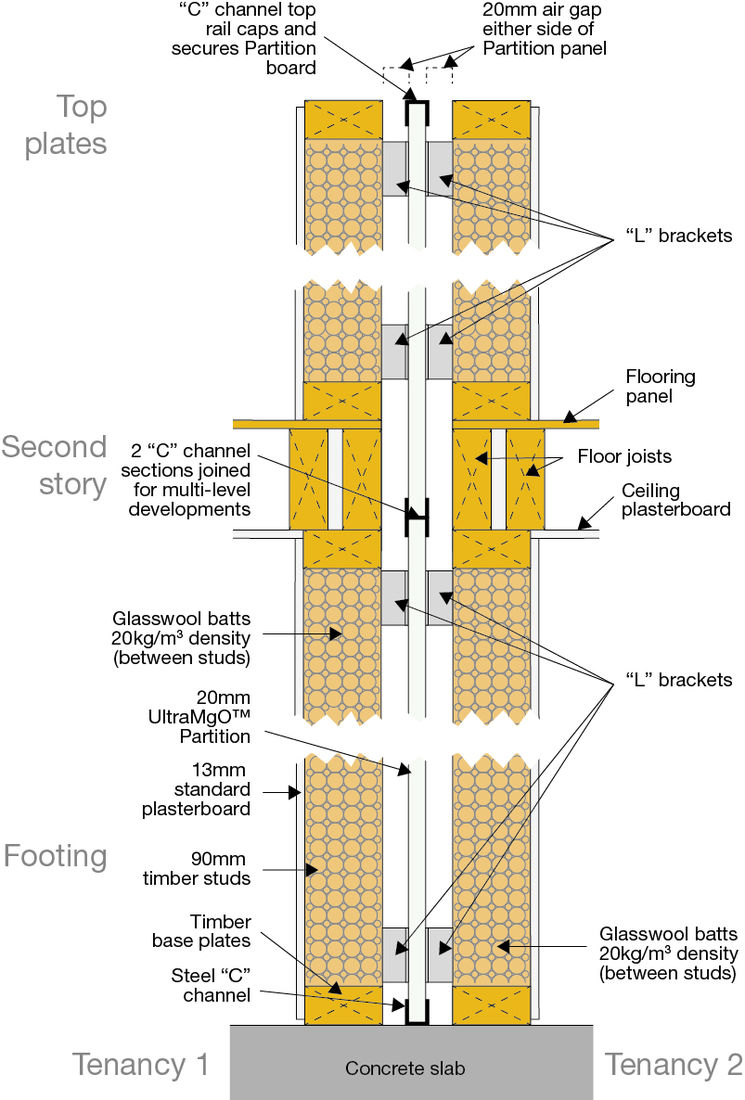 Safe fall-away during a fire. We've tested for it - and succeeded.
If you're planning on using a Partition wall based on a central core design - regardless of what material that core is made from, then you need to know the fire side wall will safely fall-away during a fire, and leave your main fire defense (the core) intact and undamaged.
The only way you can be certain, is if the entire wall (the core plus both tenancy walls) has been fire tested inside a furnace to AS1530.4
UltraMgO - Partition has, and it passed with flying colours! Obtain your copy of our fire test report for your building surveyor, and for your peace of mind.